Regular price
$225.00 USD
Regular price
Sale price
$225.00 USD
Unit price
per
Sale
Sold out
This tufted rug is a one-of-a-kind piece designed to bring the power of the Vajra into your space.

The Vajra is a symbol of our own spiritual journey, a reminder that we too can become vessels of compassion and wisdom in the world.
The prongs on the classical five-pronged Vajra represent the five perfections that one must cultivate on the spiritual path: generosity, morality, patience, perseverance, concentration.
The purpose of the Vajra Hand meditation rug is to remind us of these perfections and inspired to embody them in our own lives. By doing so, we align ourselves with the divine energy of the enlightened ones and open ourselves up to the infinite potential of the universe. 
May this meditation rug serve as a reminder of the beauty and richness of the Tibetan spiritual tradition and inspire you to cultivate compassion, wisdom, and inner peace in your daily life.
Size: Hand shaped ≈ 50 x 50 cm / 20 x 20 inches
(Price of $225 includes shipping fee of $25)
Share
What's included

1 x Tufted Meditation Rug
Approximately 50 x 50 cm / 20 x 20 inches
Shipping

A $25 shipping fee is include in the price.

We ship worldwide from Taipei using Taiwan Post.

Most packages arrive in 7-10 working days.

We will send an email with your tracking number once your order has shipped.
Return policy

This Tufted Meditation Rug is a unique work of art and took an entire day in the studio to create, therefore all sales are final.
View full details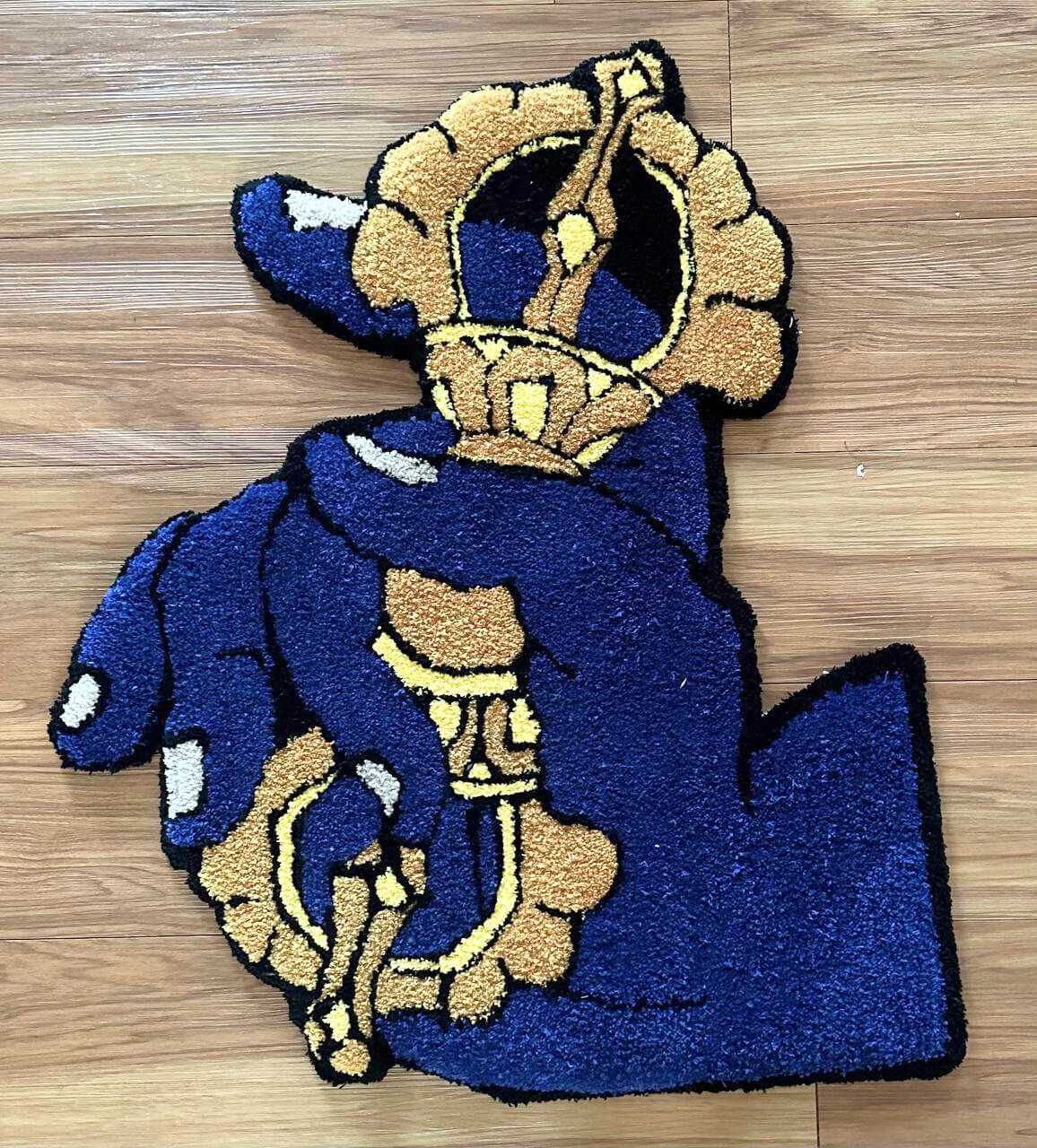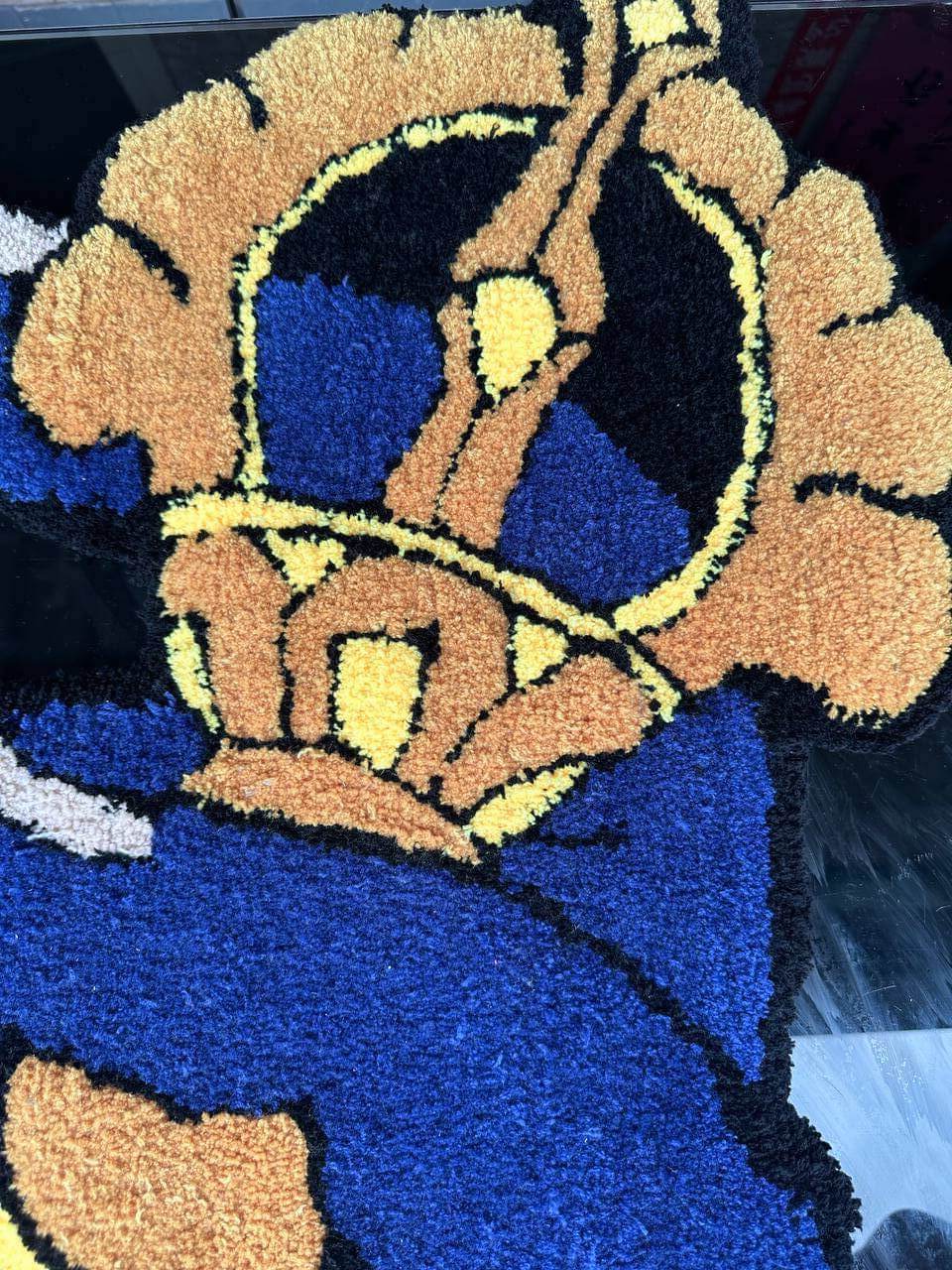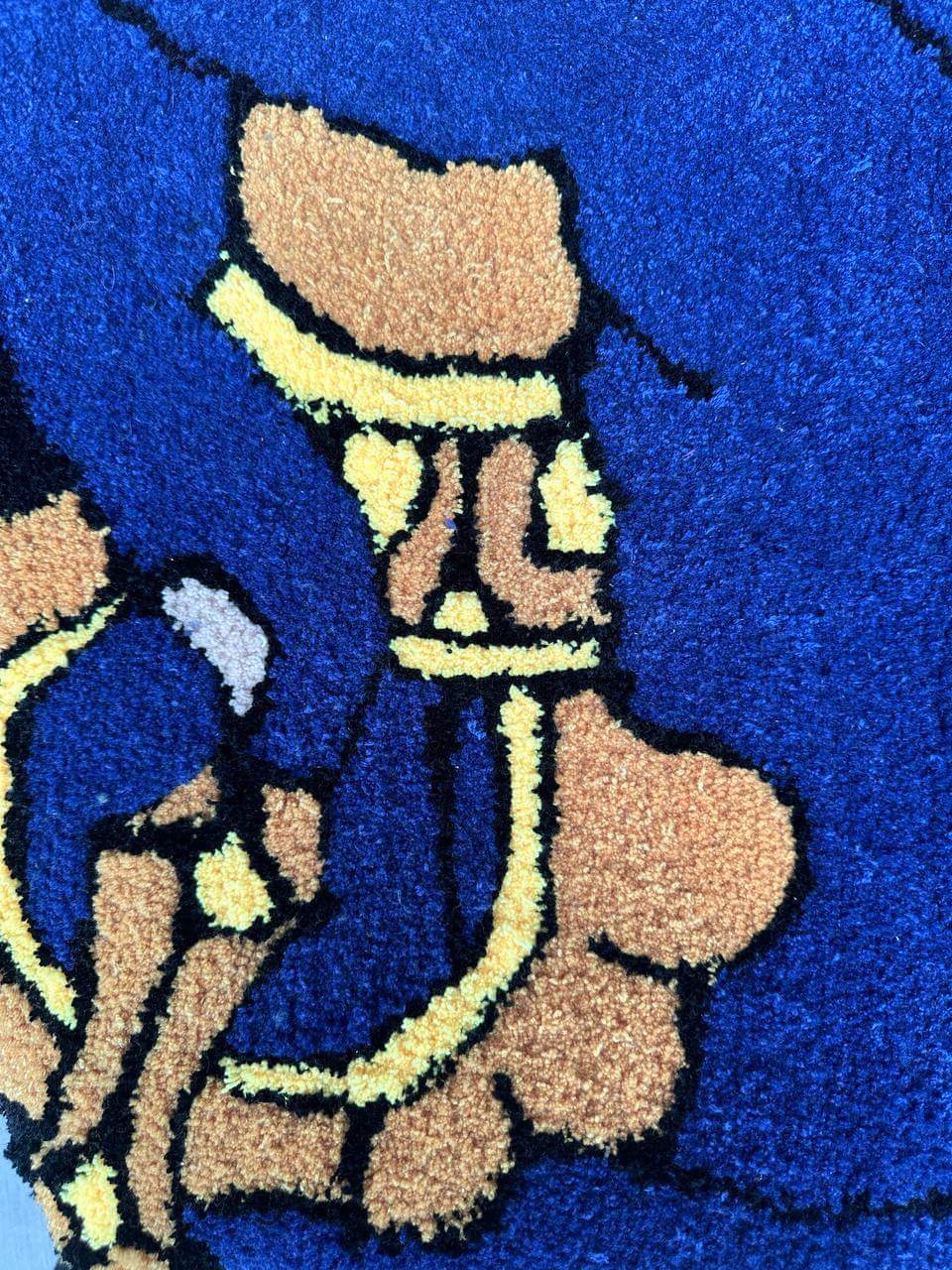 Watch how we make each rug in our studio 🧶
Elevate the energy of your altar with the transformative power of our Tibetan Tufted Rug. Its presence will anchor your spiritual rituals, creating a sacred space where intentions manifest and spiritual growth flourishes.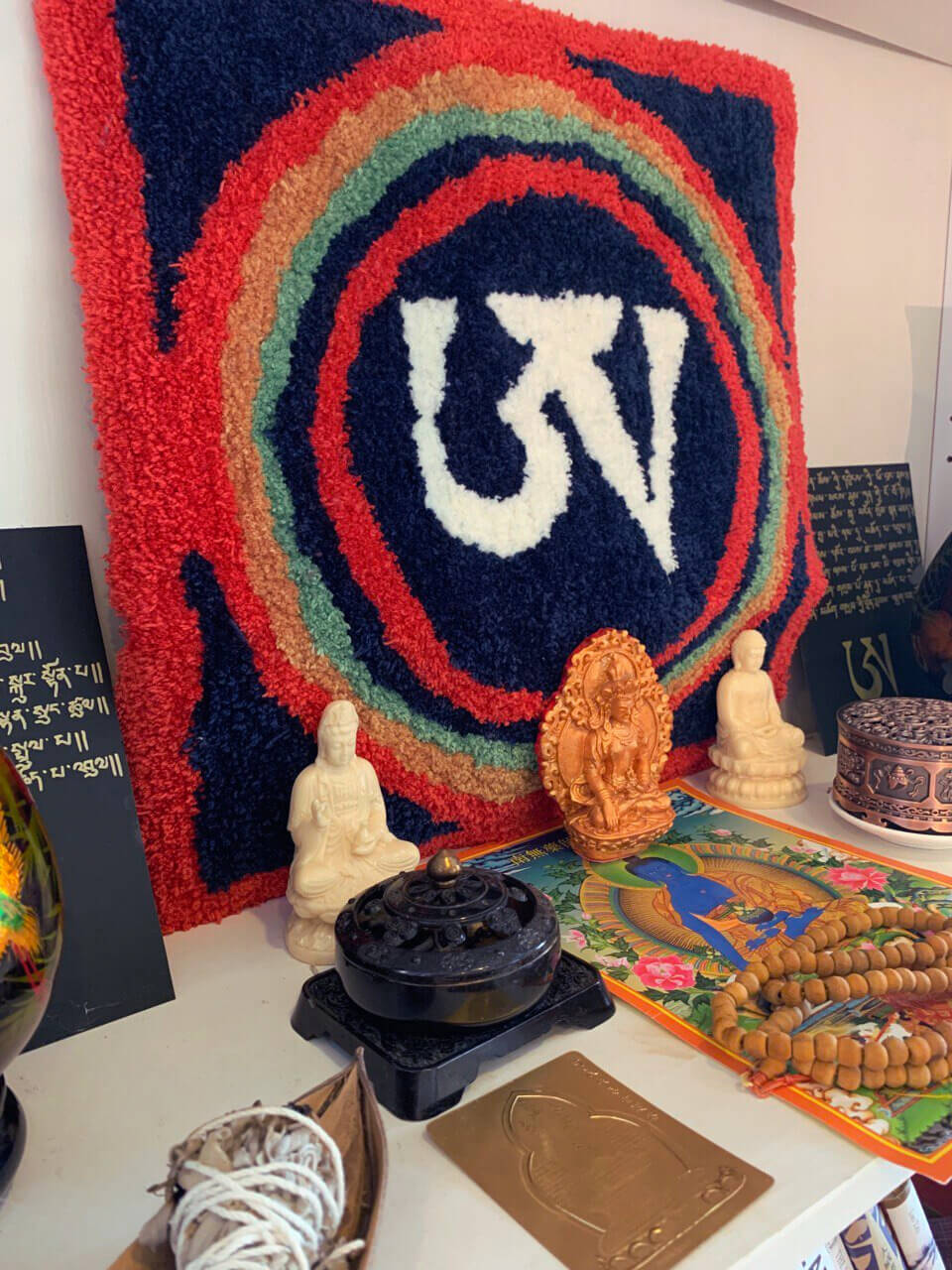 Transform Your Altar
Immerse your sacred space in divine beauty with our exquisite Tibetan Tufted Tapestry, crafted to enhance the ambiance and spiritual energy of your altar.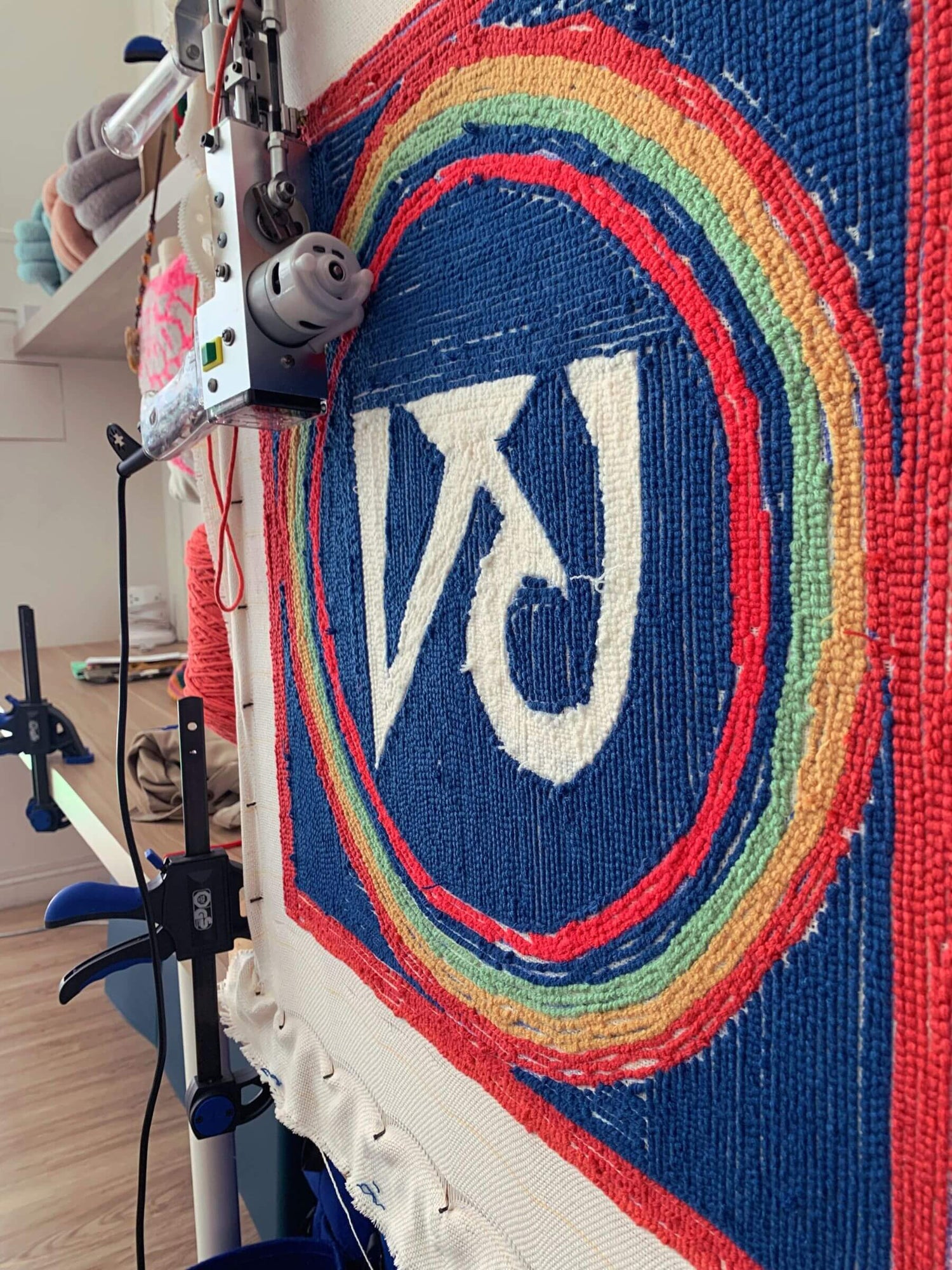 What is Tufting?
Tufting is the art of creating decorative patterns by inserting loops or tufts of yarn through a fabric or carpet backing.
At the heart of our creative process lies the remarkable tufting machine, delicately guiding needles through the fabric to form exquisite loops that embody the essence of our rugs. Each loop serves as a poignant symbol of mindfulness, gently nudging us to seek serenity amidst life's chaos. Our commitment to quality extends to the selection of the finest yarns, chosen meticulously for their unparalleled softness and comforting warmth. With every thread, we weave a tapestry of solace and peace, inviting you to embark on a transformative journey of self-discovery.